Wisdom Tooth Extractions – St Johns, FL
Get Rid of Painful, Unnecessary Wisdom Teeth
In the past, when tooth loss early in life was more widespread, wisdom teeth played an important role. Nowadays, though, most people will still have a full set of teeth by the time the wisdom teeth are ready to erupt, leading to painful tooth impaction as well as crowding and other oral health issues. If your wisdom teeth are causing problems, you can call Dr. Cohen to schedule gentle wisdom tooth extractions in our St. Johns, FL dental office to keep the rest of your smile healthy.
Why Choose Julington Creek Family Dentistry for Wisdom Tooth Extractions?
Surgical Extractions
Performed
In-House
Experienced Dentist
Listens to
Your Needs
Sedation
Available for
Anxious Patients
When is Wisdom Tooth Extraction Really Necessary?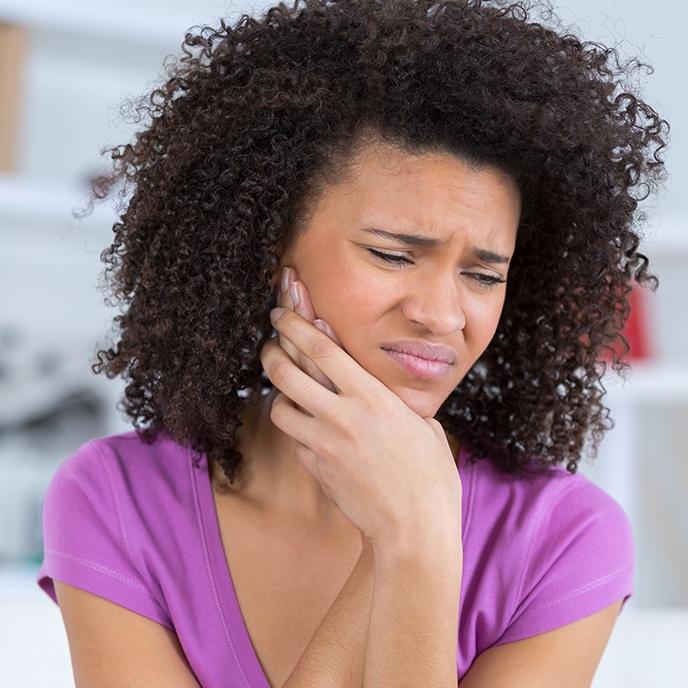 Your wisdom teeth will normally attempt to come in between the ages of 17 and 21. If we determine that they can fully erupt without damaging other teeth, you may be able to keep them. However, they will definitely have to be removed if we find that they:
Are unable to fully break through the gums or bone.
Grow at an angle that pushes them into other teeth.
Cause pain and irritation.
Lead to difficulty while eating.
Are extremely difficult to clean, leading to cavities and gum disease.