Dental Crowns – St Johns, FL
Durable Protection for Natural Teeth
Once your baby teeth fall out, you only have one set of permanent teeth for the rest of your life. That's why it's so important to take great care of your smile. If your tooth is unexpectedly damaged or infected, however, we can help protect and restore with a custom dental crown in Fruit Cove. According to the American College of Prosthodontists, over 2 million crowns are placed each year! If you believe you could benefit from this popular restoration, do not hesitate to schedule an initial consultation with Dr. Cohen today.
Why Choose Julington Creek Family Dentistry for Dental Crowns?
Expertly Designed Dental Crowns
Durable Restorations that Last
A Friendly Dentist Who Cares
What Is a Dental Crown?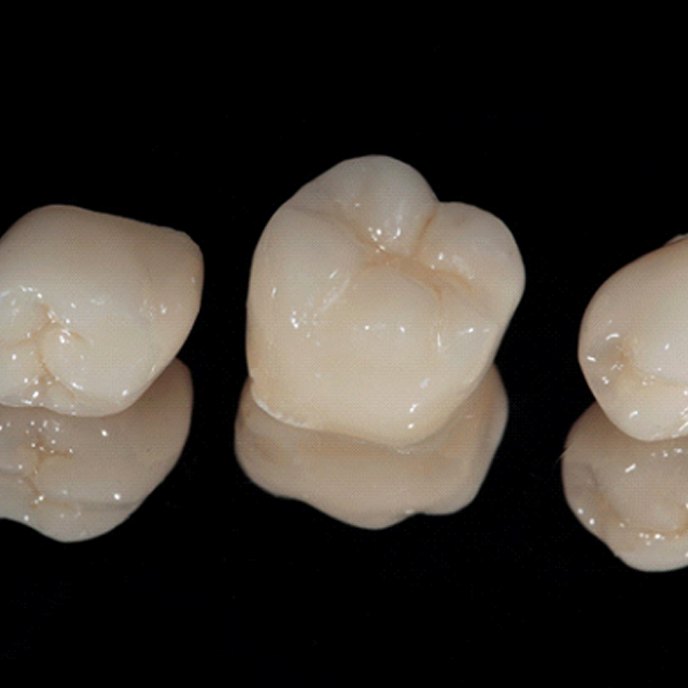 A dental crown is a cap-shaped restoration that is placed over a damaged or decayed tooth. Custom-made crowns can restore a tooth's shape, size, and strength and protect it from future damage. They can be made out of a variety of materials at different price points, including porcelain, metal, ceramic, emax, and zirconia, among other options.
Are you wondering if you could benefit from a dental crown? We typically recommend this versatile restoration for patients who have:
A broken, cracked, or fractured tooth
A stained or discolored tooth
A misshapen tooth
An undersized tooth
A tooth that has recently undergone a root canal
A previously decayed tooth with a large dental filling that needs extra support
The Dental Crown Process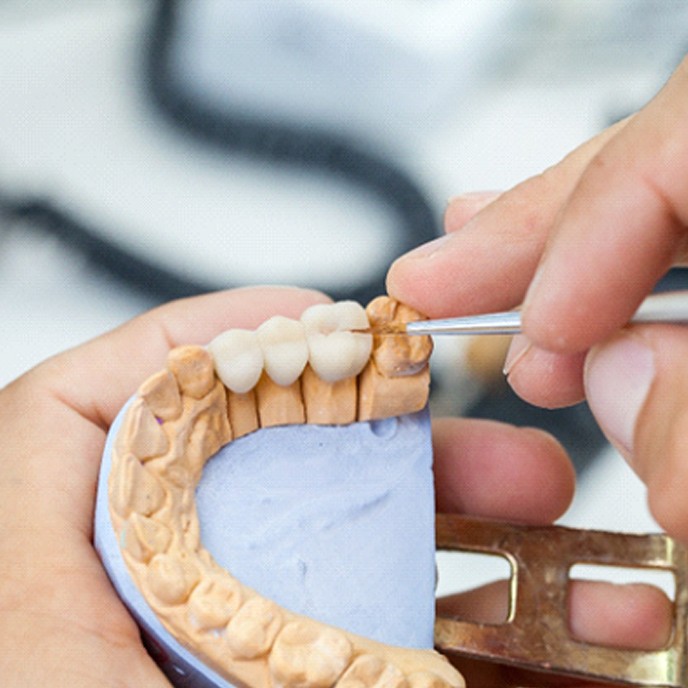 The process of getting a dental crown typically involves two or more trips to a dentist in Fruit Cove. Here's what you can expect when you choose Julington Creek Family Dentistry to restore a tooth:
During your first visit, Dr. Cohen will carefully examine your teeth and mouth. If he determines that you need a dental crown, he will discuss the details of the process, ask you about your aesthetic goals, and answer any questions you may have.
To prepare your tooth for a crown, Dr. Cohen will remove a very thin layer of enamel.
Next, he will make an impression of your tooth and send it to the dental laboratory, where technicians will craft your custom crown.
You will wear a temporary crown for a few weeks to protect your tooth until your permanent crown is ready.
Once your crown arrives at our office, Dr. Cohen will remove your temporary crown and replace it with your new permanent restoration.
Before you leave, our team will discuss with you how to properly care for your dental crown so it lasts as long as possible.
The Benefits of Getting a Dental Crown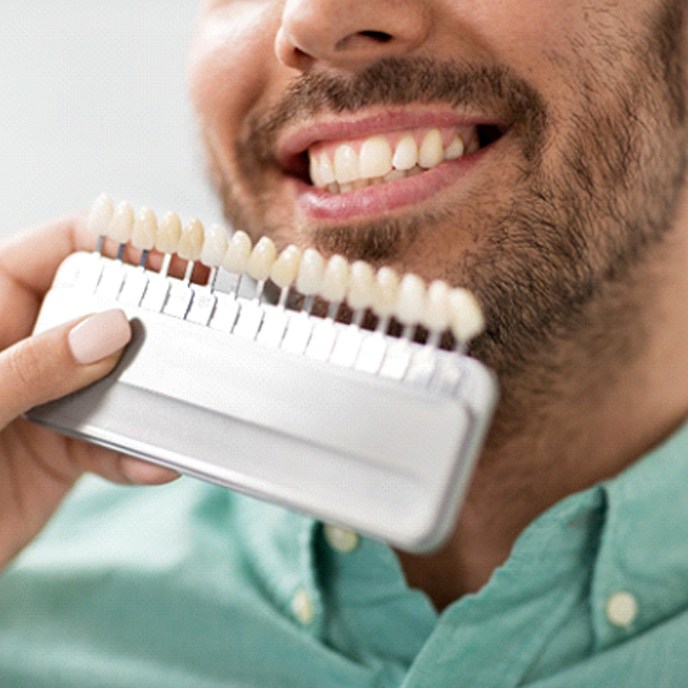 Dental crowns in Fruit Grove are a popular restorative treatment and it's easy to see why! Here are some of the many benefits that crowns provide:
Protect natural teeth from further damage
Enhance the appearance of stained, undersized, or misshapen teeth
Improve one's ability to chew foods
Prevent compromised teeth from needing to be extracted in the future
Blend in seamlessly with adjacent natural teeth
In addition, dental crowns can last for 15 years or more with proper care. So, be sure to brush your teeth twice a day, floss daily, and attend routine dental checkups every six months.
Remember, delaying treatment for a damaged or decayed tooth will only allow the problem to get worse. To protect your natural smile from future harm, do not hesitate to contact our office today!
Dental Crowns FAQs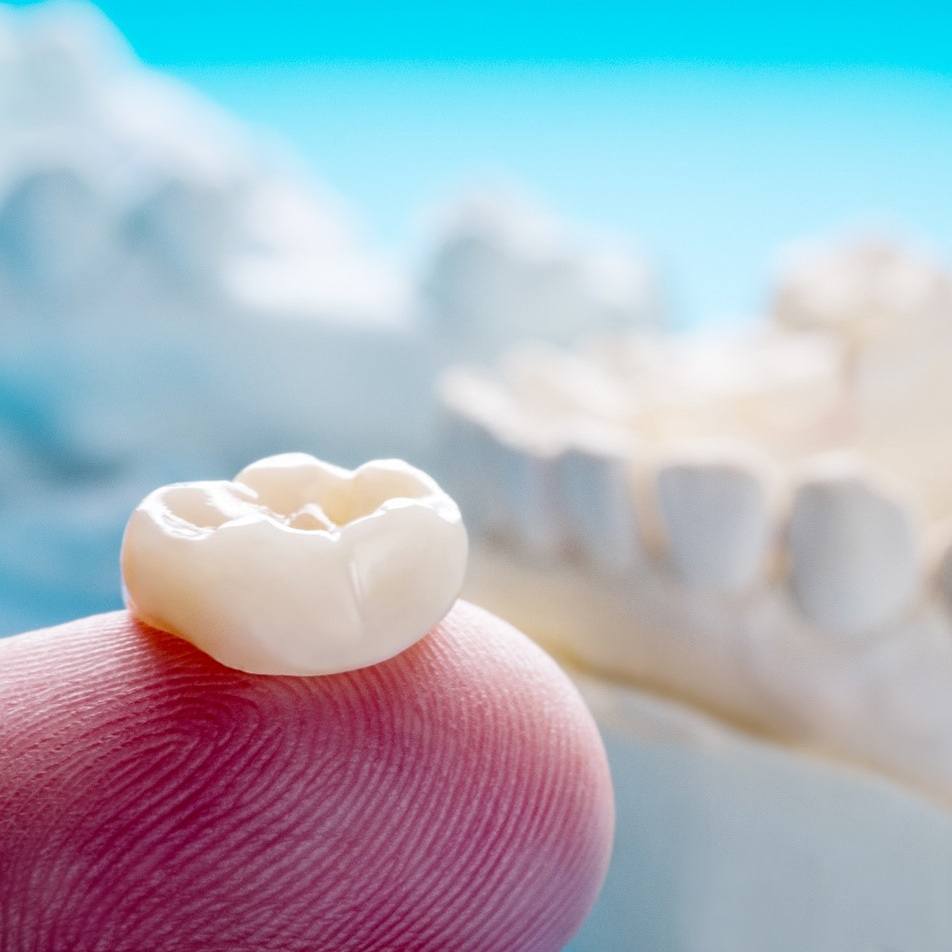 Have you been thinking about seeking the services of a restorative dentist in St. Johns to get a dental crown? From improving your appearance to protecting your tooth and offering durability, there's a lot to like about adding a crown to your smile. At Julington Creek Family Dentistry, we'll go over all the details of this choice during your consultation so you can feel confident in your decision. Before you even sit down with our dentist, keep reading to check out some frequently asked questions from our patients about dental crowns.
Are Dental Crowns Permanent?
While dental crowns are designed to last for 15-plus years with proper care, they aren't technically permanent. Once the tooth underneath has been altered, it will always need the protective cap to function properly. The good news is you can help prolong the lifespan of your dental crown by implementing a solid oral hygiene regimen that includes brushing your teeth twice a day, flossing daily, and visiting Dr. Cohen every six months for a dental checkup and cleaning.
Do Dental Crowns Get Cavities?
While it's technically impossible for a crown to develop a cavity, the tooth underneath it still could. A crowned tooth has a similar risk of decay compared to an uncrowned one. Poor oral hygiene makes it possible for bacteria and plaque to form where the tooth meets the crown; if they spread underneath the crown, it could mean major trouble for the tooth. Cavity prevention for crowned teeth is the same method as uncrowned – daily brushing and flossing with regular checkups and cleanings.
What Happens If You Wait Too Long to Get a Dental Crown?
Waiting too long to get dental crowns in St. Johns can have some detrimental consequences on your oral health and your wallet. For example, if the root of the problem is decay, the infection can continue to delve deeper into the tooth, increasing your risk of needing a root canal or an extraction. Therefore, it's always best to schedule the procedure sooner rather than later.
What's the Difference Between a Temporary Crown and a Permanent Crown?
As you might expect, a temporary crown is not meant to last a long time – just a few weeks while your permanent crown is fabricated in a lab. Temporary ones are made from inexpensive materials like acrylic or composite resin. They are bonded with weak cement, so removal is easy when it's time for your permanent crown to be placed. With that being said, it's important to brush and floss carefully to keep your temporary one from coming loose. Instead of pulling floss up and down, try to slide it in and out of the space. Don't worry, you'll be able to brush and floss normally with your permanent crown because it's bonded with stronger cement and made of more durable materials like metal, porcelain, or zirconia to withstand chewing and biting pressure for at least 5-10 years.