Sleep Apnea Therapy – St Johns, FL
Stop Snoring and
Sleep Well
Snoring isn't just a nuisance that your loved ones have to put up with; it can be one of the biggest indicators that you have a sleep-breathing disorder known as sleep apnea. As a result, your body isn't getting enough rest, and you could be in danger of chronic exhaustion as well as life-threatening heart problems. Dr. Cohen can help you take the necessary steps towards having your sleep apnea treated; call our dental office today to schedule a consultation to discuss sleep apnea therapy in St. Johns, FL.
Why Choose Julington Creek Family Dentistry for Sleep Apnea Therapy?
A Dentist Who
Puts Your
Comfort First
Dental Office on the Cutting Edge
of Sleep Therapy
Expertly
Designed Oral
Appliances
What is Sleep Apnea?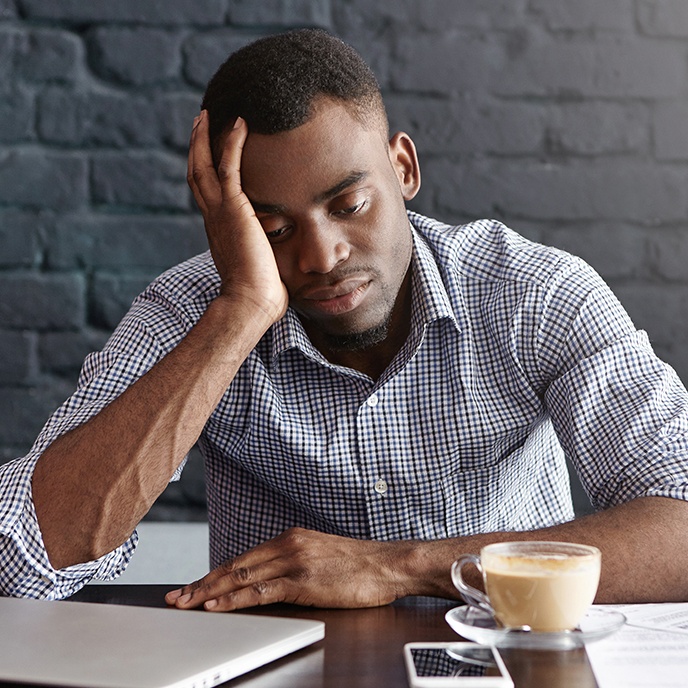 "Apnea" is defined as the cessation of airflow for at least 10 seconds. People with sleep apnea will frequently stop breathing while they're asleep. This could be because the tongue, soft palate, and/or throat tissues have relaxed and are blocking the passage of air. Whenever breathing stops, the body has a fit of wakefulness, and consequently you never enjoy the benefits of a full night's sleep. Sleep apnea can be recognized by loud snoring, periodic awakenings while gasping for air, and daytime fatigue, often accompanied by irritability, morning headaches, and depression.
Oral Appliance Therapy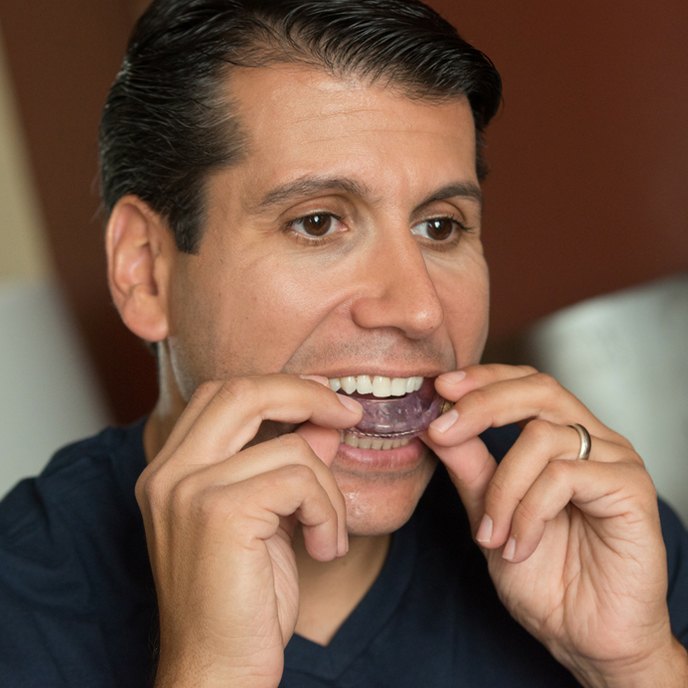 Dr. Cohen can provide a special oral appliance that's designed to keep the airway clear so that you can keep breathing uninterrupted throughout the night. Some appliances are designed to reposition the lower jaw along with any soft tissues that could potentially block the throat; others are made specifically to hold the tongue in place to prevent it from falling backwards. In either case, your appliance will be custom-made so that it fits perfectly in your mouth.