Periodontal Disease Treatment – St Johns, FL
Protect Yourself from Gingivitis and Periodontitis
Gum disease generally doesn't get as much attention as tooth decay when discussing oral health, but it's still a condition to be taken extremely seriously. While early gingivitis might seem relatively benign, full-blown periodontitis poses a direct threat to the health of your jawbone, and it can lead to tooth loss as well as a host of serious health problems. You can reach out to Dr. Cohen today to schedule a consultation to see if you might need periodontal disease treatment in St. Johns, FL.
Why Choose Julington Creek Family Dentistry for Periodontal Disease Treatment?
State-of-the-Art Diode Laser Therapy
A Gentle Dentist
Who Takes
His Time
Thorough, Experienced Dental Hygienists
Scaling & Root Planing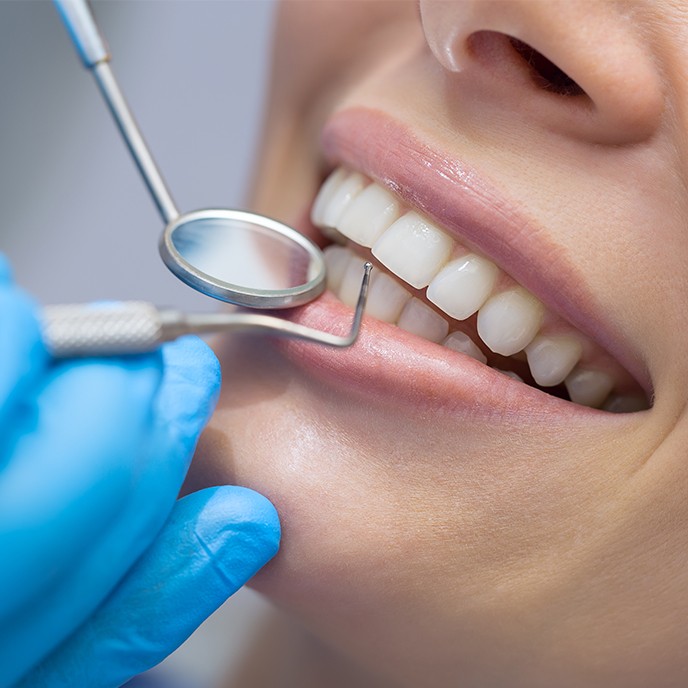 Scaling and root planing are sometimes collectively referred to as a deep cleaning. Unlike a regular cleaning, a deep cleaning largely focuses on removing plaque, tartar, and bacteria from the periodontal pockets around your teeth. Scaling is the process of getting rid of these harmful substances while root planing is smoothing the surfaces of the tooth roots so that bacteria don't build up on them as easily in the future. The goal is to treat the current infection while also lowering the risk of a new one occurring.