Dental Checkups & Cleanings – St. Johns, FL
The Foundation of a Lasting, Healthy Smile
Your at-home brushing and flossing is incredibly important to keeping your smile healthy and as stain-free as possible. However, you can't really say that your oral care routine is comprehensive until you've completed your biannual checkups for the year. Checkups and cleanings are essential to keeping your smile healthy for decades to come, so don't wait to schedule, especially if you're overdue for a visit! Contact our team at Julington Creek Family Dentistry – we look forward to welcoming you to our dental family!
Why Are Regular Dental Checkups & Cleanings Important?
When your mouth feels normal, you may think that you don't need to schedule a checkup. However, skipping visits long enough can dramatically increase your risk for dental disease. For example:
Cleanings can remove plaque from teeth that cause cavities, especially in areas of the mouth that may get missed during at-home care.
Many dental problems tend to develop without any symptoms at all, which means once you experience a toothache or other dental issue, it's likely too late to treat with preventive dentistry.
With basic services like exams and cleanings, you're more likely to avoid the need for restorative or emergency dentistry services later (which are more expensive and often don't receive the same coverage from dental insurance plans).
What to Expect During a Dental Checkup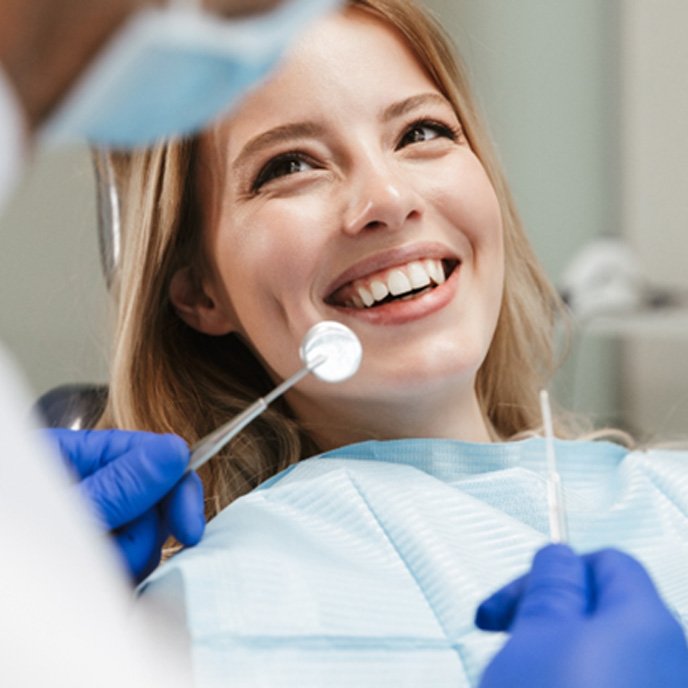 At your dental checkup, our team will perform the following steps to confirm the condition of your mouth and determine if any dental disease or problems are present:
We'll take a look at your teeth, gums, oral tissue, existing dental work and bite alignment to confirm everything looks normal.
We perform an oral cancer screening during every exam to ensure no lesions or other concerning sores are present.
Capturing X-rays is typical during dental exams, but we tend to perform more comprehensive X-rays once a year (with simpler scans sometimes being performed twice a year). This will vary depending on the condition of your mouth.
If needed, we'll design a treatment plan to address any underlying concerns.
If you have any questions, whether they're about your at-home care, treatment, or something else, let us know!
What to Expect During a Dental Cleaning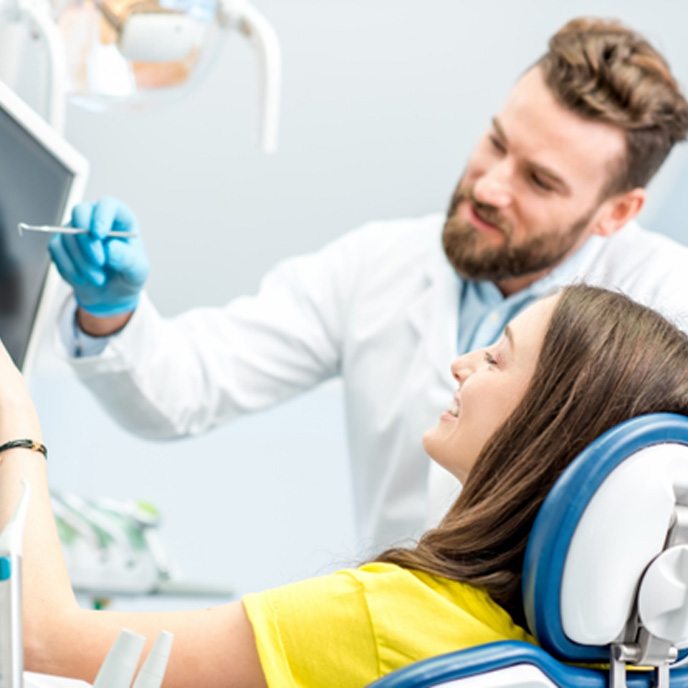 Keep in mind that even the best at-home brushing and flossing routine may not remove all plaque inside your mouth. There are areas that are impossible to clean even on your own. With professional cleanings, we can perform the following:
Dental hygienists use special instruments to break down plaque and tartar (which cannot be removed at home at all). This reduces your risk of developing tooth decay and gum disease.
They'll particularly target the back areas of your mouth that tend to get missed during at-home care and along your gum line, a section that is typically neglected.
Following this cleaning, we'll polish your teeth to clear away surface stains as well as floss in between all of them.
If requested, we'll also perform a fluoride treatment to keep your teeth strong and make them more resistant to decay.