Dental Implants – St Johns, FL
A Permanent Solution for Missing Teeth
If you want new teeth that will last as long as possible and allow you to continue to enjoy all of your favorite foods, dental implants are your best option. Dr. Cohen and the rest of our team at Julington Creek Family Dentistry will be by your side for every step of the implant process – from the initial consultation to the surgery to the final restoration. If you'd like to learn more about the process for dental implants in St. Johns, FL, call us today.
Why Choose Julington Creek Family Dentistry for Dental Implants?
Knowledgeable of the Dental Implant Procedure Done
Careful, Caring Dentist with Eye for Detail
A Team That Always Takes Their Time with You
What are Dental Implants?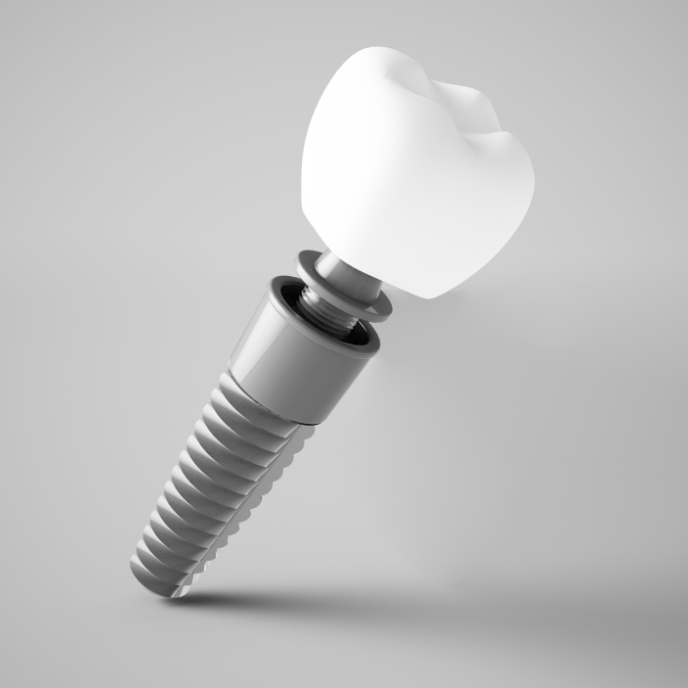 Some people are initially confused when they see a dental implant post by itself, not sure how a small titanium screw is supposed to replace a tooth. This is because the implant actually replaces the part of the tooth that you don't normally see: the roots. After it has merged with your jawbone through a process called osseointegration, it can support a realistic-looking restoration and stimulate the jaw to keep it healthy while also allowing the rest of your mouth to function normally with a complete smile.
The 4 Step Dental Implant Process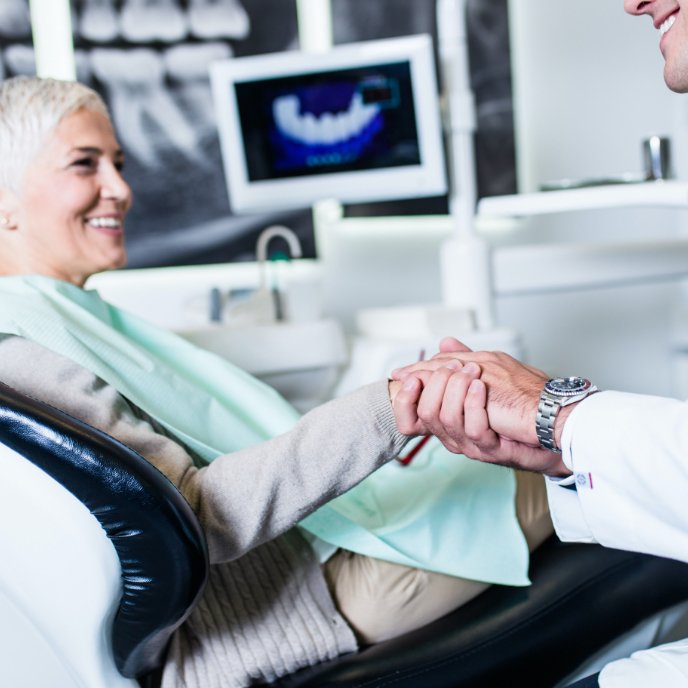 Dental implant placement is a multi-step process. Unlike dentures and dental bridges that can be put into place within a short amount of time, dental implants require several months or even a year to ensure successful fusing and placement. At Julington Creek Family Dentistry, Dr. Cohen is pleased to provide start-to-finish dental implant surgery and restoration in-house, so you never need to worry about seeing an outside specialist. With years of experience and training, Dr. Cohen attended the University of Miami, Miller School of Medicine at Jackson Memorial Hospital, where he earned a Fellowship in Dental Implantology.
While no two patients are alike, and every case is different, the same four steps must be followed to ensure successful completion: initial consultation, dental implant surgery, osseointegration, and restoration placement.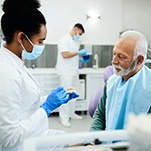 Initial Dental Implant Consultation
During your initial consultation with Dr. Cohen, you can expect him to examine your oral cavity and facial structure using advanced dental technology. With digital imaging and a 3D Cone Beam Scanner, he can map out your treatment plan to ensure optimal precision and accuracy. By personalizing your dental implant procedure, he can minimize the potential for complications ahead of time. Also, he will be able to determine if you need preliminary treatments like bone grafting, sinus lifts, periodontal therapy, or tooth extraction before receiving your dental implants in St. Johns. These procedures will ensure that your permanent prosthetics thrive and are successful once they're eventually put into place.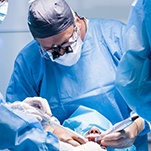 Dental Implant Surgery
Once you and Dr. Cohen agree to the treatment plan, you will undergo minor oral surgery to have your titanium implant posts placed into your jawbone. After administering local anesthesia, your implant dentist in St. Johns will make one or more small incisions in your gums before placing each implant into the corresponding area of the bone. After carefully positioning the posts, he will close the gum tissue around the implants and place protective healing caps over each one.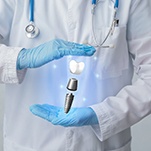 Dental Implant Osseointegration/Abutment
In the days and weeks following your dental implant surgery, you will remain at home to allow osseointegration to occur. This is the process of your dental implants fusing with your bone tissues. It can take between 3-6 months for it to be fully complete, but you will need to follow detailed instructions to ensure a swift and successful recovery. Once you are fully healed, you will return to receive your metal abutments, which are small appliances that connect your implants to the customized restoration.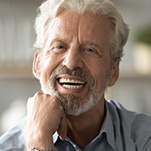 Delivery of Dental Implant Restorations
The last step in the dental implant placement process is to receive your finalized restoration. Because dental implants in St. Johns are so versatile, you can replace any number of missing teeth and receive an implant crown, bridge, or denture. Depending on your case and individual needs, Dr. Cohen will identify the appropriate restoration for you and ensure that it looks and feels completely natural when secured to your implant posts. The color, size, and shape of your new teeth will blend in beautifully with your remaining smile, giving you full functionality, permanence, and improved oral health, all while helping you embrace a more youthful and confident appearance.
Benefits of Dental Implants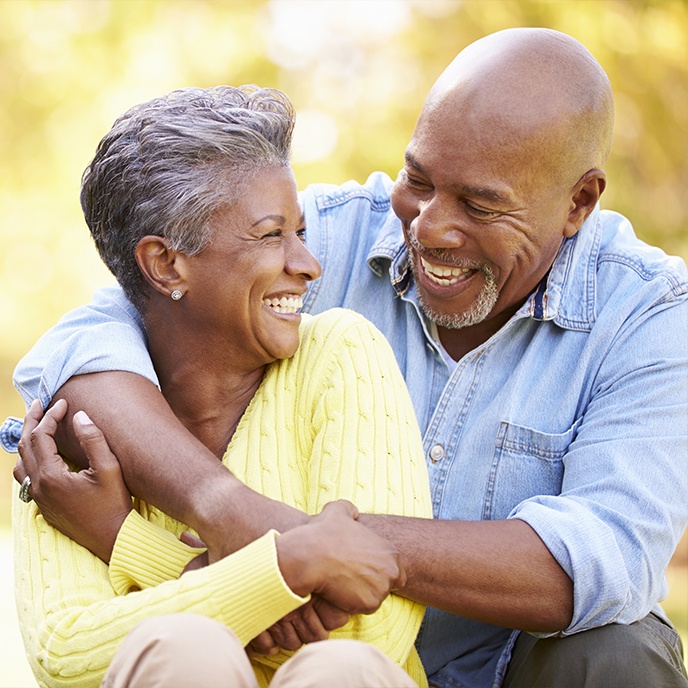 Dental implants are often referred to as the new gold standard of tooth replacement, but what exactly does that mean? Compared to traditional bridges and dentures, there are some benefits you can only enjoy with dental implants. Because of their unique structure, which replaces the root as well as the crown, implants are able to provide certain advantages. In fact, this solution is the closest alternative to natural teeth, which is why we often recommend them. When you take a closer look at the benefits of dental implants in St Johns, you'll find it hard to overlook them in your decision!
Day-to-Day Benefits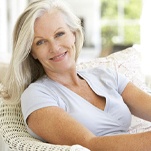 Unlike dentures, which usually involve an adjustment period where you get used to how they feel, dental implants feel natural in the mouth from the start. They integrate with the bone just like real teeth and hold the restorations firmly in place at all times. As a result, your new teeth do not slip or come out, giving you more confidence to speak, smile, and eat in front of others.
In addition, when a tooth root is gone, the jawbone doesn't draw in more nutrients, making it shrink over time. That's why some older people have a sunken, sagging face. Dental implants can create an enhanced appearance, thanks to the natural-colored restoration and the implant posts completely hidden under the gums that keep the jawbone stimulated.
Health Benefits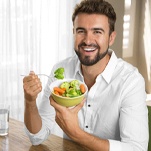 One of the major adjustments traditional denture wearers have to make is getting used to biting and chewing their food. Unfortunately, these prosthetic teeth only restore about 25 percent of your biting strength. On the other hand, dental implants give you about 70 percent of your original chewing power, which lets you enjoy a more varied, healthier diet and a longer, better quality of life.
When your jawbone continues to receive stimulation from the implants, it won't start to break down over time, as it does with traditional dentures and bridges. Instead you can keep your jawbone strong, which helps you hold onto any remaining teeth you may still have in your smile.
Long-Term Benefits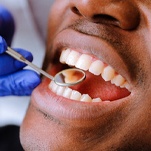 Before you invest in dental implants, you may be wondering how long you can expect them to last. Implant posts can stay in the mouth for 30 years or longer with regular checkups and basic oral healthcare at home every day. In fact, caring for dental implants is exactly the same as maintaining natural teeth.
While traditional tooth replacements need to be replaced every 10 to 15 years, implants have much more durability, which means you won't have to pay again and again. This means that, although they may cost more upfront, dental implants could actually become a more cost-effective way to replace teeth.
Are Dental Implants Right for You?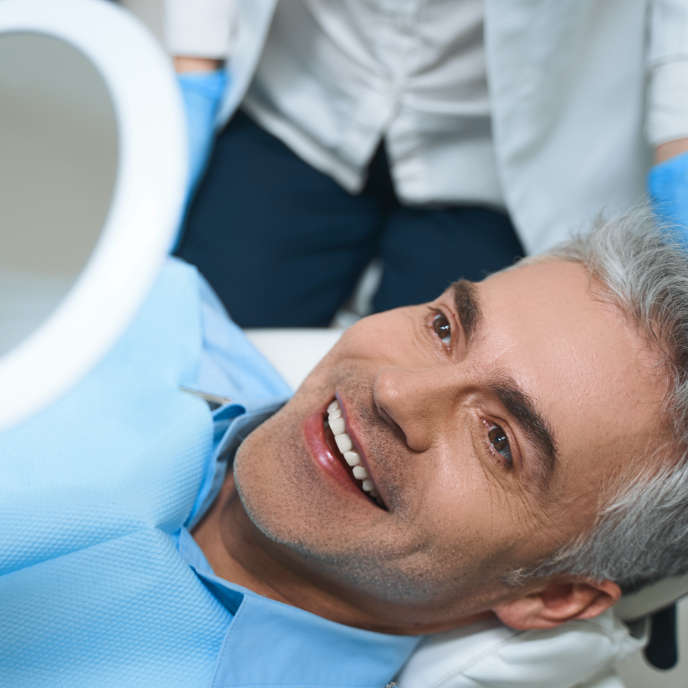 Have you lost at least one tooth? Does your jaw have enough bone density to support implant posts? Is your mouth free of gum disease? Depending on the answers to these questions (as well as any preliminary treatments you might undergo), you could be considered a potential candidate for dental implants in the following cases: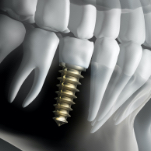 Missing Single Tooth
No matter where a missing tooth was located, it can be replaced with a dental implant. It takes a few months for the gum tissue and bone around the implant to fully heal. Once that's done, a dental crown is attached to the post via a connector piece called an abutment.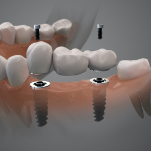 Missing Multiple Teeth
Have you lost three or four teeth in a row? Two implants will let you fill in the entire space with a dental bridge. When a bridge rests on implant posts instead of natural teeth, it avoids the need to remove small amounts of enamel to make room for the restoration.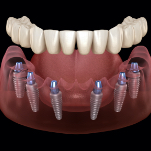 Missing All Teeth
Dental implants are so versatile that they can even restore a smile where all of the natural teeth have been lost. Four to six implant posts are typically needed to support a full denture and replace an entire arch. Implant dentures don't slip, and they can be brushed as if they were real teeth.
Understanding the Cost of Dental Implants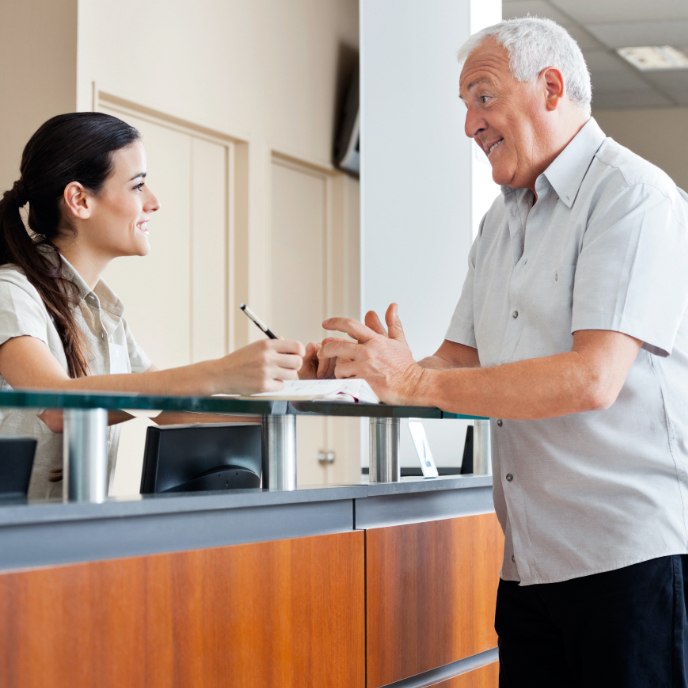 Dental implants are highly customizable, which makes them suitable for many different patients. This effectively means that you can expect to pay a different cost compared to other people depending on how many implants you need as well as the potential need for preliminary treatments. At Julington Creek Family Dentistry, Dr. Cohen is pleased to provide patients with start-to-finish treatment, which means there is no need for a referral to see an outside specialist. Although it's no secret these permanent prosthetics are costlier than traditional dentures or dental bridges, their benefits and make them a worthwhile investment.
To learn more about the cost of dental implants in St. Johns, review the information below and contact us to schedule an appointment.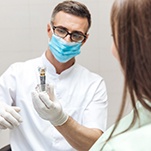 Preliminary Treatments & Dental Implant Surgery
If you require any preliminary treatments, Dr. Cohen will inform you during your initial consultation. These may include bone grafting, tooth extraction, or periodontal therapy. Oftentimes, if your jawbone lacks density, you have gum disease, or there is significant tooth decay, one or more of these procedures will be necessary to ensure the successful placement of your dental implants later on. Of course, should you require preliminary treatment, it will add to the total cost of your treatment.
Also, your dental implant surgery will incur its own fee. Fortunately, because Dr. Cohen performs the entire procedure in-house, you will not be expected to pay a separate fee to an outside specialist, which can help keep your expenses down.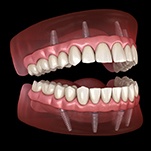 The Parts of Your Dental Implant
During your consultation, your implant dentist in St. Johns will go over the different parts of your dental implant, each of which will impact the cost of your treatment:
How many implants you will need – One missing tooth only requires a single titanium post, whereas a full denture requires 4-8 posts. Naturally, it costs less to replace fewer teeth.
The materials used – Depending on your needs and implant dentist, you will receive titanium or zirconia dental implant posts.
The type of restoration – Dental implants in St. Johns are highly versatile, which means you can receive an implant crown, bridge, or denture. No matter how many teeth you are missing, a customized restoration will be created for your smile based on the specified color, size, and shape.
The brand – There are different brands of dental implants and while Dr. Cohen will choose which brand and manufacturer to work with, he will thoroughly discuss the decision during your initial consultation. It's important to remember that quality makes a big difference when choosing to invest in a smile you want to last for a lifetime.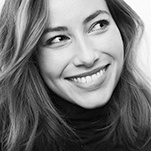 How Dental Implants Can Save You Money
Dental implants are a costly investment. While that is no secret, most patients want to know exactly why paying more upfront will benefit them in the long run. When it comes to these permanent prosthetics, you will find them to be more cost-effective simply because:
They don't require adjustments and replacements every 5-10 years as dentures and dental bridges do. Instead, they can remain in place for 30 years or more or even a lifetime.
You won't need to buy dental adhesives to keep your prosthetics in place.
You won't require special cleaning solutions to maintain your new smile.
You'll save by maintaining better overall health because many of the most common systemic issues (i.e., heart disease, osteoporosis, diabetes, etc.) are common among individuals with tooth loss.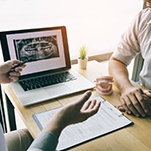 Does My Dental Insurance Cover Dental Implants?
Although it would be nice if dental insurance companies would agree to cover dental implants, the truth is that most do not. While not all carriers are the same, you'll need to check your plan to determine what or if they do cover. Even if you're required to pay for the surgical part of the process, they may agree to pay for your restoration and preliminary treatments. Our team at Julington Creek Family Dentistry will be happy to assist in maximizing your benefits and helping you get the most out of your dental insurance plan.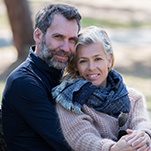 Making Dental Implants Affordable
Since dental insurance is unlikely to cover a majority of your treatment, you'll be pleased to know that even if you're uninsured, you can still make your dental implants affordable by choosing flexible financing through CareCredit. By enrolling in a low or zero interest payment plan, you can break up your cost into monthly installments, allowing you to focus more of your time on improving your smile and less on how you plan to afford it.
Dental Implant Post-Op Instructions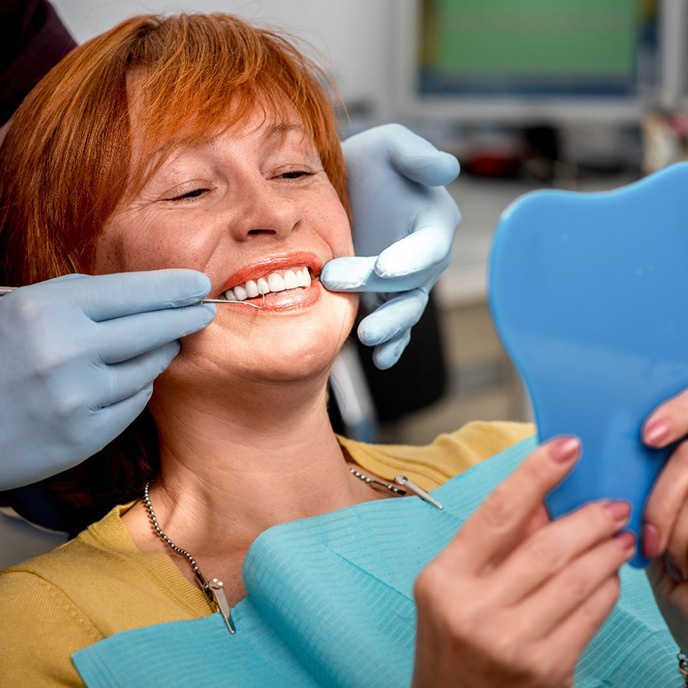 After implant placement, you can't just return to business as usual. Your mouth must recover from the surgery. Still, this healing process isn't anything to worry about. We at Julington Creek Family Dentistry can help you through it. To that end, listed below are some helpful dental implant post-op instructions. By reading them over, you'll know what to expect from your recovery. Of course, don't hesitate to call us if you experience strange side effects.
What to Do Directly After Dental Implant Surgery
Following implant surgery, your top priority is to leave the forming blood clot alone. The healing process won't go smoothly otherwise. That being the case, then, remember these rules:
Try not to spit. Instead, swallow your saliva or use a tissue for dabbing.
Don't use any drinking straws. Their suction force might dislodge your blood clot.
During the first day after surgery, don't smoke.
Refrain from touching the surgical site with your fingers or tongue.
Common Side Effects When Recovering from Dental Implant Placement
You may experience mild side effects in the days after implant placement. Should any appear, they'll likely include the following:
General Discomfort – Once the surgery's anesthesia fades, your mouth may ache slightly. You can compensate by taking store-bought pain relievers.
Intermittent bleeding – You might face occasional bleeding from the treatment site. Should any occur, reduce it by applying gauze and light pressure.
Gum or Facial Swelling – Your gums could swell a bit in the first 72 hours post-surgery. To manage this symptom, use a cold compress.
To be clear, these effects are temporary; they should subside with time. If that's ever not the case, let us know.
Your Diet After Dental Implant Surgery
If possible, follow a soft food diet for a few days after implant surgery. Chewing tougher fare can interfere with your prosthetic's fusion.
Some softer foods you might like to try are:
Pasta
Pudding
(Non-hot) Soup 
Yogurt
Scrambled eggs
Mashed potatoes 
Ice cream
Once you feel up to it, you can return to your normal diet. That said, we do suggest limiting crunchy and tough foods. It's also best not to chew directly on the implant site(s).
Post-Op Health & Oral Hygiene
While you must be careful after implant surgery, your mouth still needs cleaning during recovery. Given that reality, practice good oral hygiene as always; just make slight changes so your healing goes smoothly.
For starters, feel free to brush your teeth as usual. However, make sure you're gentle when you reach the surgical site. (You don't want to dislodge the blood clot!)
In contrast, you should change your mouth rinse approach. A mouthwash with a high alcohol content can cause problems. So, do a twice-daily rinse with saltwater instead. This method will reduce your post-surgery inflammation.
What to Do After Your New Teeth Are Attached
Once you get your new crown, bridge, or denture, you shouldn't face any issues. You may feel some mild sensitivity, but this symptom can be managed with painkillers. It won't lead to abnormal swelling, bleeding, or extensive recovery. With the final restoration(s) in place, you'll be ready to reveal your whole smile!
Maintaining & Caring for Your Dental Implant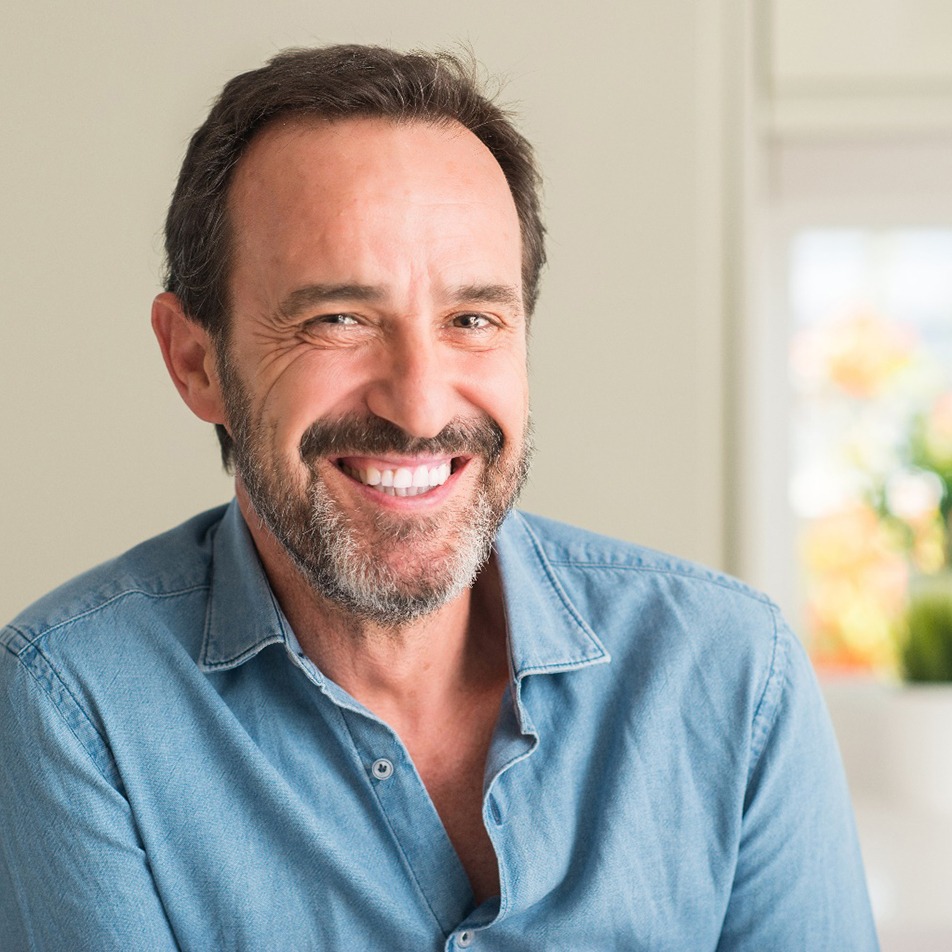 Dental implants are considered the gold standard of tooth replacement – and there's a very good reason for that. Not only can they yield stunning results, but you can expect your newly rebuilt smile to last for several decades. Of course, that's only the case with proper care and attention. By taking the right steps at home to care for your smile, you can ensure it has a long and healthy life. Read on for some of Dr. Cohen's recommendations to help you get started.
Make Oral Hygiene a Priority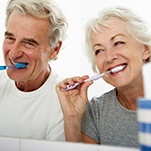 Although dental implant restorations are not made of any organic materials, they still require the same level of attention as your natural teeth. Since the gum tissue surrounding the implant can still become inflamed, you need to make sure it's free of plaque and bacteria buildup. You should be brushing your teeth twice a day, flossing daily, and rinsing everyday with an ADA-approved mouthwash.
Eat a Healthy Diet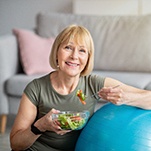 You can keep your dental implants in tip-top shape for years to come by eating a balanced diet. Healthy foods like fruits, vegetables, and whole grains will benefit your oral health in the long-term. It's a good idea to avoid foods high in sugar and starch as they make it easier for bacteria to produce plaque acids that harm teeth. Additionally, you should drink plenty of water and stay as hydrated as possible.
Break Bad Habits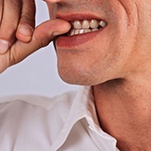 Even though dental implants are durable, they're not indestructible. Poor habits like smoking, nail-biting, or using your teeth as tools can damage your pearly whites. To keep your smile safe, you should kick these habits to the curb as soon as possible. It's also a good idea to avoid chewing on hard foods (i.e., ice cubes, popcorn kernels, hard candy) as they easily crack or chip your implants.
Protect Your Dental Implants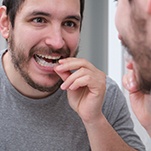 Physical trauma or injury can cause your implants to break fail. If you want to prevent these issues, you should wear protective gear like a mouthguard. Otherwise, you may accidentally damage your teeth during contact sports like football, basketball, soccer, hockey, and wrestling. It's also strongly recommended that you protect your teeth with an oral device, like a nightguard, if you grind and clench your teeth at night while sleeping.
Schedule Regular Dental Checkups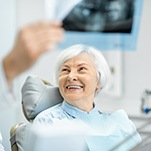 Aside from taking proper care of your smile at home, you need to visit our team every six months for a checkup and cleaning. These appointments will allow Dr. Cohen to examine the condition of your dental implants and ensure you're taking proper care of them at home. He'll also thoroughly clean your teeth to remove any plaque or tartar that may have developed since your last visit.
Dental Implant FAQs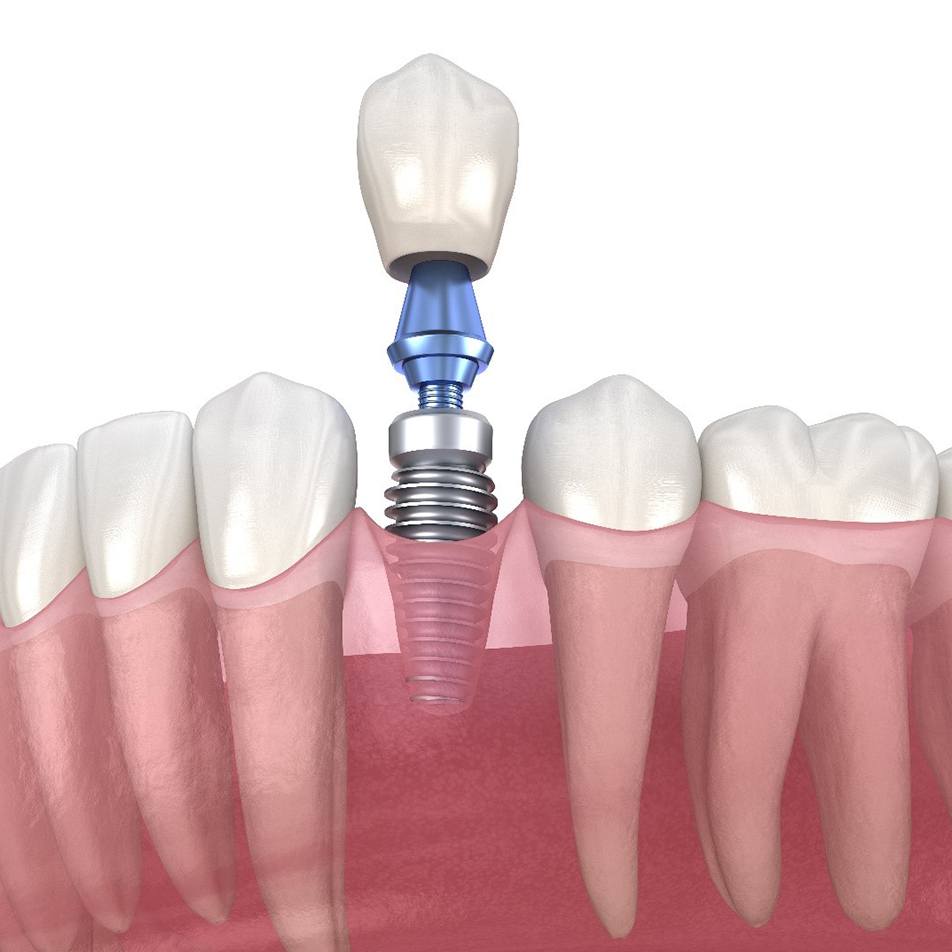 Dental implants in New Bedford are a big investment, but there isn't any reason to feel apprehensive about the road ahead. We'll explain everything and ease your concerns every step of the way. While you wait for your appointment, here are the answers to a few of the most common questions our patients ask us about dental implants to feel confident about the decision you are making for your smile.
How Long Do Dental Implants Last?
Dental implants are the most reliable option to treat one or more missing teeth. When placed by a qualified implant dentist in New Bedford on the ideal candidate, dental implants are proven to last for 30 years or longer. Various factors influence the lifespan, such as the patient's health and lifestyle. You can ensure your dental implants last for decades by committing to your oral hygiene habits at home. Besides brushing twice daily and flossing nightly, use an antimicrobial mouthrinse, and visit your dentist twice a year for a cleaning and checkup. It's best to avoid anything that might damage your dental implants, such as chewing hard or sticky foods. With a few precautions, you can ensure your new smile thrives for years longer than traditional treatments.
Does Getting Dental Implants Hurt?
Although you'll need oral surgery to place your implants, don't worry about a painful procedure. A local anesthetic and sedative will be used, so you won't feel any pain. Not to mention, your jawbone doesn't have any nerve endings. After your surgery, it's normal for your mouth to be sore for a few days. You can manage it using any prescribed or OTC pain medications recommended by your dentist. Applying a cold compress to the outside of the mouth can also relieve discomfort, bruising, and swelling. If your pain doesn't improve or worsens after 2 to 3 days, contact our office.
How Long Does It Take to Recover from Dental Implant Surgery?
Most patients can resume their normal activities the following day after their surgery. Any bleeding should subside within a day or two while swelling may require up to 4 days. Your implant dentist will recommend avoiding any strenuous activity, including exercising, for about 1 week to prevent delays during the healing process. Within a couple of weeks, the surgical sites will be healed, but it can take up to 6 months for your jawbone to fuse to the posts.
Will People Be Able to Tell That I Have Dental Implants?
No! Your dentist will take an impression of your mouth to design restorations that match the color, size, and shape of your real teeth. Your restorations will blend in seamlessly with your smile, so no one should be able to tell they aren't natural. Your newly restored smile will also have the support of your jawbone, so you won't have to hold your mouth in an uncomfortable manner, which is common with poorly-fitting dentures. You can smile, speak, and eat with no one noticing your dental implants aren't natural.