Children's Dentistry – St Johns, FL
Preparing Children for a Lifetime of Smiles

Dr. Cohen always enjoys the chance to work with children; it's a good opportunity to teach them the best ways to take care of their teeth. Making sure your child has a positive dental experience on a regular basis early in life helps set them up for improved oral health in the future. Has it been six months since your little one's last appointment, or do you need to schedule their first dental visit? Call us today to get started with children's dentistry in St. Johns, FL.
Why Choose Julington Creek Family Dentistry for Children's Dentistry?
A Gentle & Highly Experienced Dental Hygienist
A Dentist Who Gives Personalized Attention
Variety of Effective Child-Focused Dental Services
Dental Checkups & Teeth Cleanings for Kids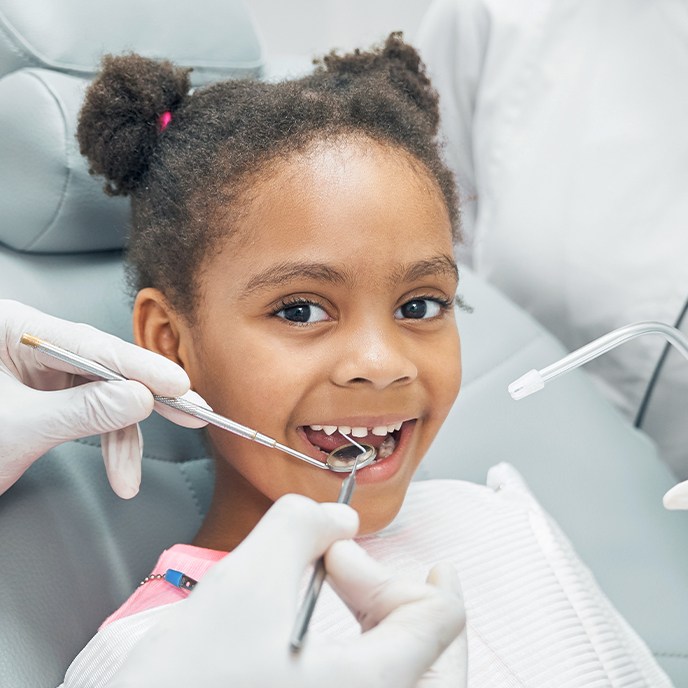 Just like adults, children need to have their teeth cleaned by a professional every six months, and they should be regularly checked for warning signs of cavities and gum disease. These visits are also important for monitoring your child's oral development. We can make sure that the permanent teeth are developing properly and will erupt to replace the baby teeth at the proper time. Also, we can share tips for stopping thumb-sucking and other poor oral habits.
Dental Sealants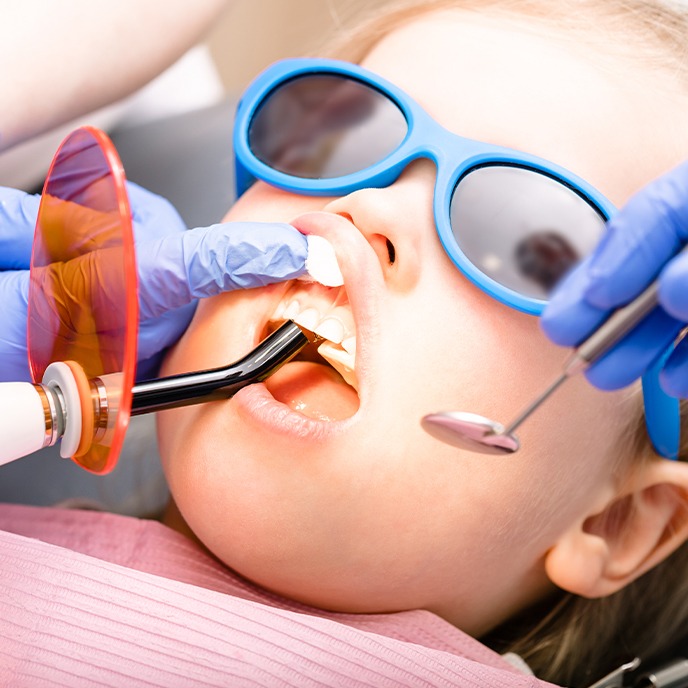 A sealant is a plastic material that is applied to the deep grooves of the back teeth, usually the molars and premolars. These grooves can be very difficult to clean since they are narrow and deep where the bristles of a toothbrush cannot reach them. These areas are snug places where plaque and food particles can get caught and can become areas especially prone to decay. The sealant is a plastic resin that bonds into the grooves and acts as a barrier to protect the enamel from plaque and acids that can cause tooth decay.
Silver Diamine Fluoride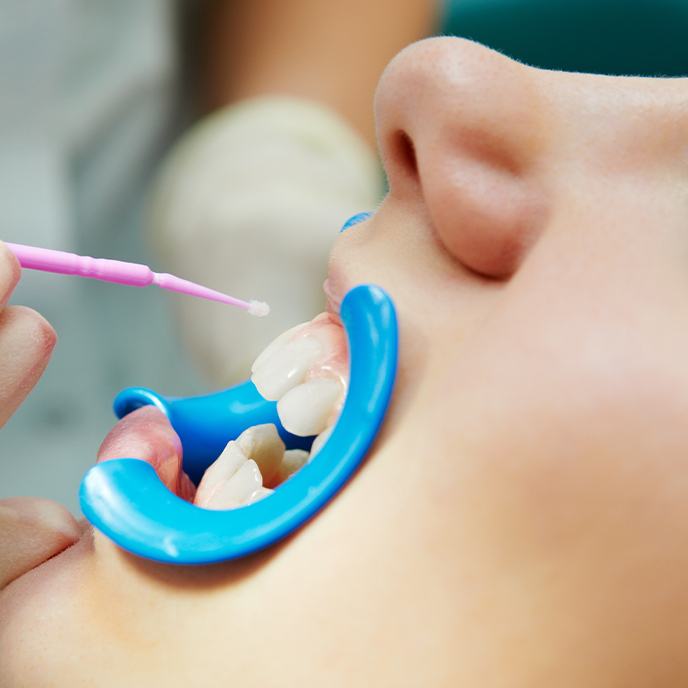 Silver diamine fluoride has been approved for use in the United States as recently as 2014. The fluoride helps strengthen the teeth and can even reverse tooth decay at the very earliest stages; the silver kills the bacteria that can cause decay in the first place. For children who might be nervous or anxious about visiting the dentist's office, silver diamine fluoride is an effective way to stop cavity development without a noisy, uncomfortable dental drill.
Tooth-Colored Fillings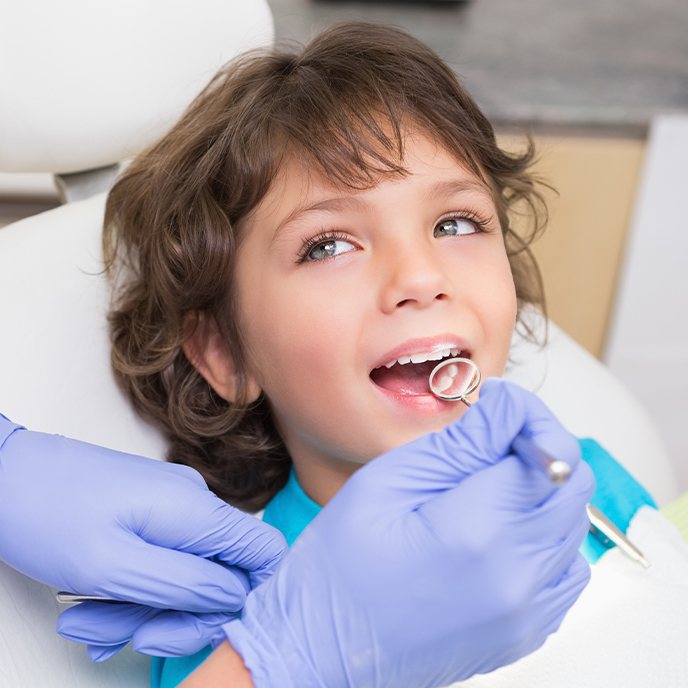 Tooth decay is an extremely common childhood disease that can still strike even if your little one is practicing proper oral hygiene. When filling a cavity, we often recommend tooth-colored fillings over metal ones. Not only will they help restore the appearance of your child's smile, but they also can bond directly with the enamel itself, meaning we do not have to remove as much of the remaining healthy tooth structure just to place the restoration.
Athletic Mouthguards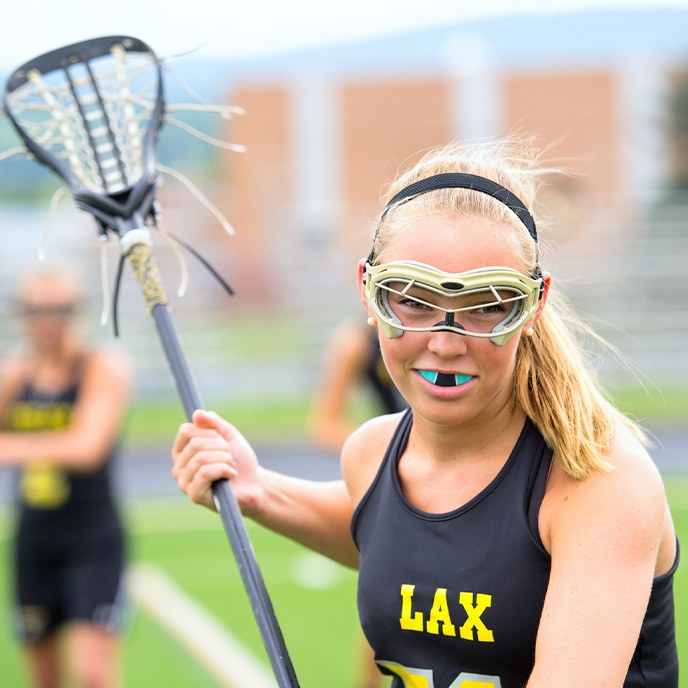 It's a wonderful thing when your child finds a sport that they truly love, but the risk of dental injury is ever-present on the field. An athletic mouthguard will absorb and redistribute much of the force of a sudden impact to the head or jaw, keeping damage to the teeth at a minimum. What makes the mouthguards that we offer extra effective is that they are designed specifically for your child's unique smile. A perfect fit offers the best possible protection!
Pulp Therapy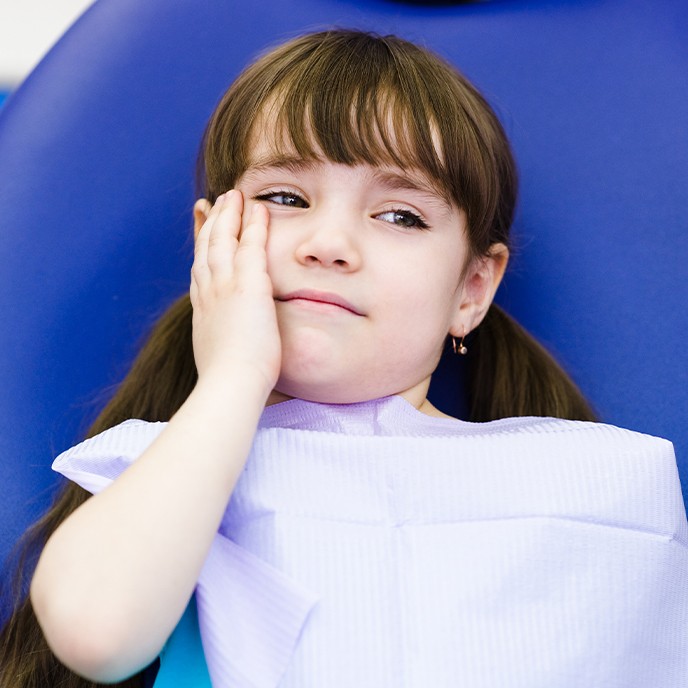 You've probably heard of dental pulp before; it's the term for the soft tissues at the center of the tooth that are normally protected by the enamel. When your child suffers a toothache, it could mean that there's a problem with the pulp. We can remove the tissue that has become infected or damaged in order to protect the overall health of the tooth; that way, your child won't have to go through the stress of a tooth extraction.