Replacing Missing Teeth – St Johns, FL
Gaps in Your Grin? We Can Fill Them!
Do you think that you can get through life with just one missing tooth? It might seem like just a minor inconvenience at first, but the impact it has on your mouth's ability to function properly will eventually take its toll, and at some point, you'll be forced to confront consequences such as the rest of the teeth shifting out of place and wearing down faster. Call Dr. Cohen to learn more about the options for replacing missing teeth in St. Johns, FL when you're facing life with an incomplete set of teeth.
Why Choose Julington Creek Family Dentistry for Replacing Missing Teeth?
Completely In-House Implant Procedures
A Dentist Who
Puts Your
Comfort First
Long-Lasting Tooth-Colored Materials
Dental Bridges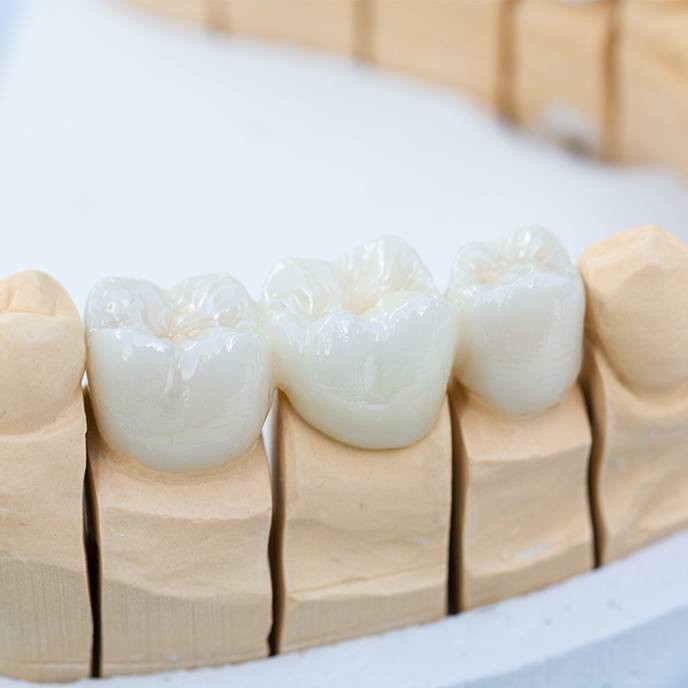 A bridge is a restoration that replaces or spans the space where one or more teeth have been lost. The natural teeth that are adjacent to the space created by the missing teeth are modified similar to that of crowns. They serve as retainers for the bridge, which is cemented into place. A fixed bridge looks, feels, and functions like natural teeth. It prevents other teeth from shifting and will help to maintain the shape of your face.
Learn More About Dental Bridges
Dentures & Partial Dentures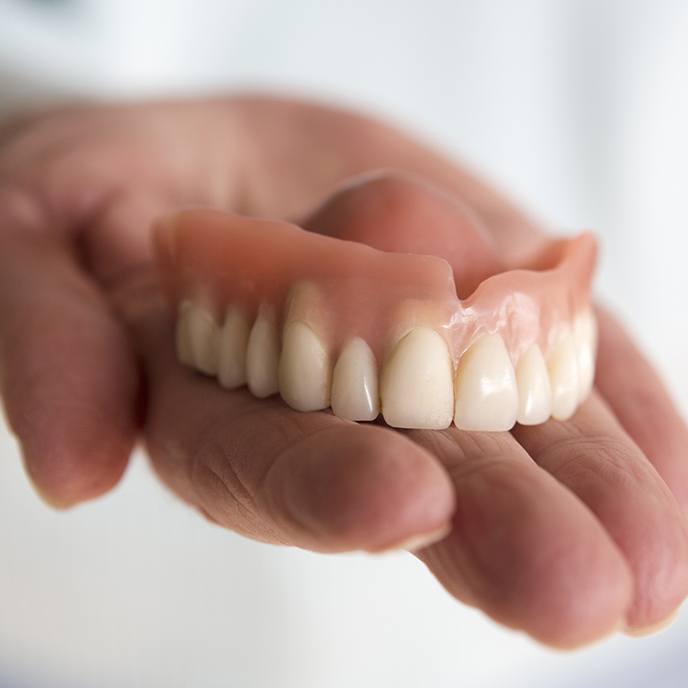 When dental implants are not an option for missing teeth, Dr. Cohen may fit you with a denture or partial. Removable partial dentures usually consist of replacement teeth attached to pink or gum-colored plastic bases, which are connected by metal framework.
Dental Implants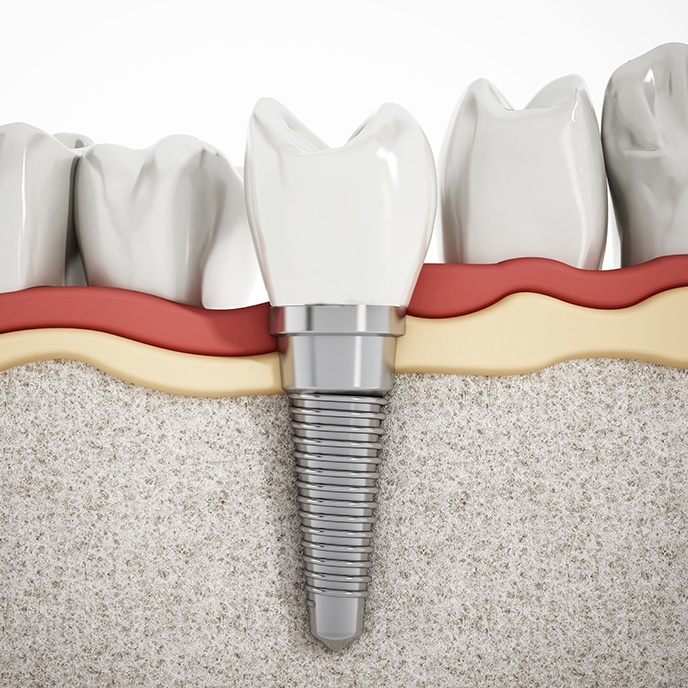 Dental implants are metal posts that work as a substitute for a real tooth root. The metal posts are placed in the bone under the gum where a tooth is missing. The bone will then heal around the metal post and a crown can then be placed on the post making this implant look like your natural tooth.
Implants help retain bone that would otherwise be lost because of a phenomenon called bone resorption. When a root is missing the bone will basically deteriorate because there is no root to hold the bone in place. When an implant is placed, the bone adheres to the implant and will not deteriorate which allows the implant to act as a strong foundation for biting and chewing. The advantage of doing a single tooth implant versus doing a bridge is that with an implant, the adjacent teeth are not affected. Dental implants may also be used to secure bridges and dentures when more than one tooth is missing.