Veneers – St. Johns, FL
Where a Flawless Smile is Possible
Stained, cracked, chipped, or even misshapen teeth can leave you feeling embarrassed and longing for a healthier, more beautiful smile. At Julington Creek Family Dentistry, Dr. Cohen and our team are here to provide exceptional care that leads to life-changing results. If you want a cosmetic solution that will permanently transform the look of your smile, there's no better option than veneers in St. Johns. Designed to hide flaws and create a balanced appearance, you, too, can smile like the stars. Contact us today to schedule an appointment and find out how we can help you.
What are Dental Veneers?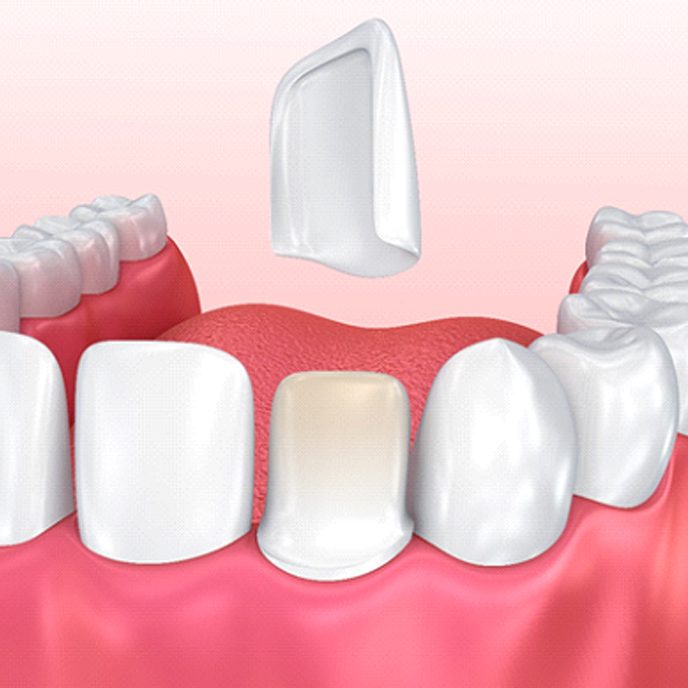 Dental veneers are thin sheaths of porcelain or ceramic that cover the front surface of your teeth. A popular cosmetic treatment for Hollywood's elite, it is now becoming quite common among regular patients who simply want to feel good about their smiles. Their customization makes it possible for lab technicians to create them according to the desired size, shape, and color.
Whether you want to hide chips, cracks, stains, discoloration, misshapen or misaligned teeth, or even gapped teeth, these thin restorations will hide your flaws and leave you with a balanced and beautiful smile that looks and feels completely natural. Not to mention, they are stain-resistant and capable of lasting 15 years or longer with proper care and maintenance.
The Process of Getting Veneers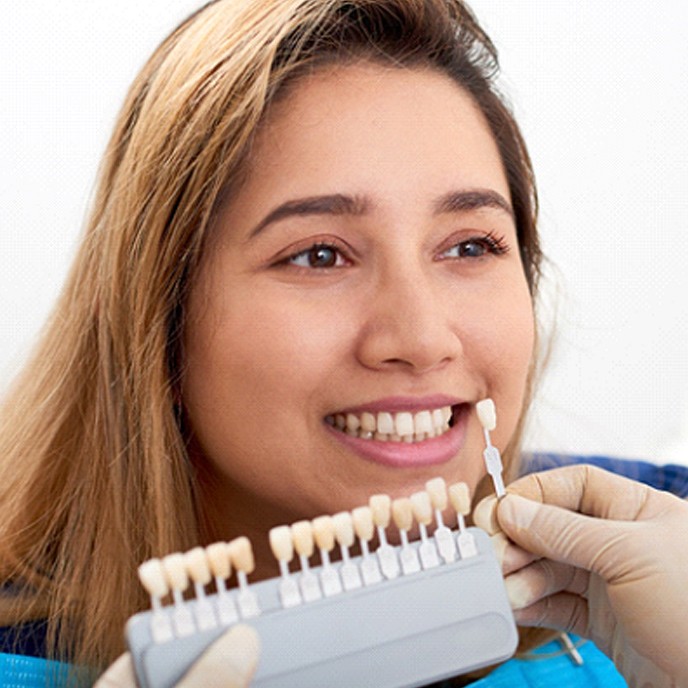 The first step to receiving veneers is to schedule a consultation with your cosmetic dentist in St. Johns. During this visit, you will discuss your smile goals as well as which imperfections you want to hide. After evaluating your teeth and determining the best approach, Dr. Cohen will create a customized treatment plan to transform your smile.
The next phase is to prepare your teeth. This requires removing a small portion of tooth enamel from each surface to ensure the bonding agent will properly adhere the veneer to your tooth. It is ultimately up to you how many teeth you want to have covered.
Once impressions of your teeth are taken, our team will send the desired specifications and images to lab technicians who will begin to work on creating your veneers. In the meantime, you will wear temporary veneers, which will be removed once your finalized restorations are ready. Once your permanent veneers arrive in our office, you will return to have them carefully placed. Because it takes a skilled professional with a steady hand and artistic eye, Dr. Cohen is the perfect person for the job.
In just two visits to our dental office, you will see a remarkable change in your smile, allowing you to feel more confident than before.
The Benefits of Veneers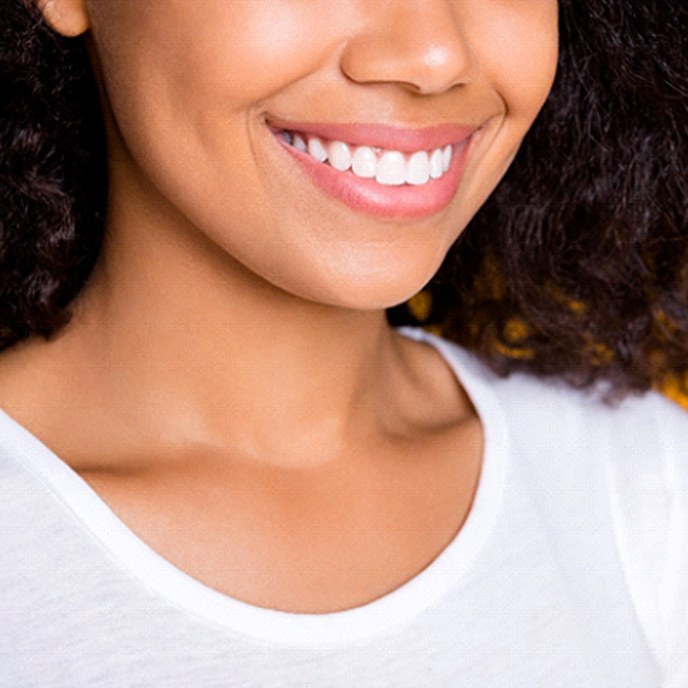 Veneers are one of the most versatile forms of cosmetic dentistry. Giving individuals the opportunity to transform their smiles in an easy and minimally invasive way, it's no surprise more and more dentists are now offering them as an available solution. Many of the great benefits you can expect to receive when choosing veneers include:
They're more stain-resistant than regular tooth enamel, making it much harder for the surface to become discolored
They are capable of lasting 15 years or more depending on how well you take care of them
Unlike other solutions (i.e., dental crowns), veneers are minimally invasive, requiring only a small bit of enamel to be removed
They can easily hide all types of imperfections (i.e., chips, stains, discoloration, misshapen teeth, gaps, misaligned teeth, cracks)
They are customized based on your needs, which means they will blend in seamlessly with your smile